Ric Flair Lauds the Achievements of Charlotte Flair and The Four Horsewomen in WWE
Published 05/22/2021, 9:00 AM EDT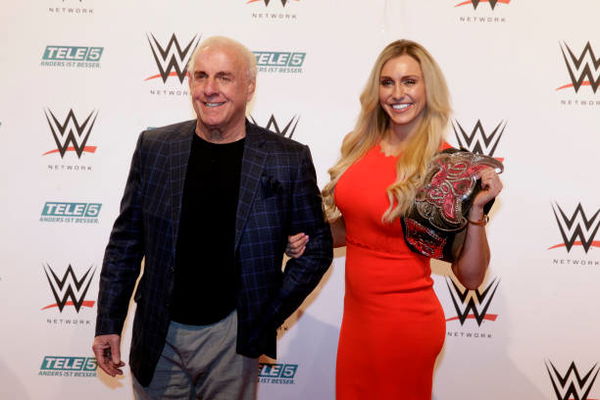 ---
---
No one can deny the impact of the Four Horsewomen on women's wrestling. WWE took four of the most talented female wrestlers and built the division around them, and they've now headlined WrestleMania twice. WWE legend Ric Flair looks back at what makes the Four Horsewomen the most iconic names in wrestling today.
ADVERTISEMENT
Article continues below this ad
Ric Flair explains the greatness of the Four Horsewomen
ADVERTISEMENT
Article continues below this ad
Ric's daughter, Charlotte Flair, is a nine-time Women's Champion. She made her main roster debut in 2015, and within six years, she's become one of the best in the world.
Not far behind her is Sasha Banks, a six-time Women's Champion and WrestleMania headliner. Bayley and Becky Lynch come close to Flair and Banks' achievements, but Lynch's popularity is unmatched.
Speaking on a pop up show with Conrad Thompson, Ric Flair explained why his daughter's generation is the finest. He also explained what makes the Four Horsewomen unique.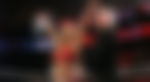 "They didn't start out low, they came in on top. They didn't leave NXT and start on the bottom, they left NXT and started on top. To think she and Sasha and Becky and Bayley have been on top for six years. Six years on top? You know how many guys can say that? Randy Orton can say it, Roman can say it now, Seth can say it, AJ. It's just a handful."
Just like the Shield revolutionised the business and became the top stars a year after debuting, The Four Horsewomen are on the same path. They might even replace Roman and Seth as the genuine faces of the company.
Why hasn't WWE repackaged the Four Horsewomen?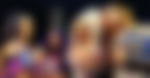 ADVERTISEMENT
Article continues below this ad
According to Flair, WWE hasn't repackaged the Four Horsewomen since they debuted. Sasha Banks has kept her 'Boss' gimmick, and Charlotte Flair has remained the Queen. Bayley transformed herself when she turned heel, while Becky simply rode her wave of momentum and became WWE's top star.
"To be there five or six years and be on top and not go back and be repackaged. When you don't have to come back repackaged and different music, to just comeback as just yourself, [Charlotte] will always be the queen. Sasha will always be the boss.
"You don't understand how special that elite group is, there's a lot of people that go in the Hall of Fame but there's no mark for how long you can stay on top and how great that makes you just at a different level to be on top. In what is a very, very, very competitive situation."
ADVERTISEMENT
Article continues below this ad
Flair's words ring true. However, with the rise of Bianca Belair, Rhea Ripley and Io Shirai, we could look at a new generation of female talent. This new generation might just put the Horsewomen to shame.