WWE SmackDown: All Commentators List
Published 04/19/2021, 9:47 AM EDT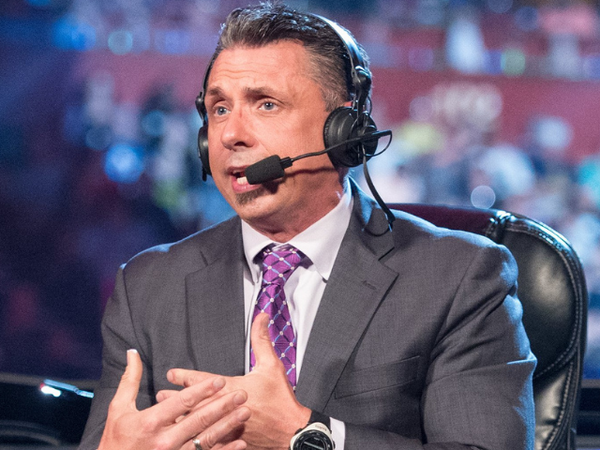 ---
---
WWE has witnessed several changes in the past few days, leading to a ton of speculations. The company released Superstars in bulk, and a lot of the fans were unhappy. However, there was one hiring that took the internet by the storm, and that is Pat McAfee as a commentator for SmackDown.
ADVERTISEMENT
Article continues below this ad
In a video message, Vince McMahon revealed that McAfee would be the new commentator for SmackDown in the aftermath of Samoa Joe's WWE release.
The former NFL punter made his commentary debut on SmackDown: April 16, 2021, and the fans loved him on the show. In fact, his energy added to the overall enthusiasm of Friday Night SmackDown. Moreover, he earned the praise of his de-facto NXT mentor, Triple H.
ADVERTISEMENT
Article continues below this ad
Alongside veteran Michael Cole, McAfee is expected to fulfill color commentator responsibilities for the foreseeable future. Interestingly, this is not the first time Michael Cole and Pat McAfee are engaging professionally.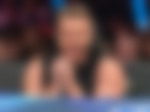 In 2019, Pat McAfee wore shorts (cut his tuxedo pants) to an event, and Michael Cole came down on him for it. This was a backstage brawl prior to WrestleMania 35, and McAfee almost walked out of the event because Cole yelled at him in front of his co-workers.
Cole freaked out because Vince McMahon had never seen McAfee before. However, WWE's CEO approved of the attire, and the event went on.
The story of Michael Cole
WWE hired Michael Cole in 1997 as a backstage commentator. He was given the role of a play-by-play commentator for SmackDown.
He started off with Jerry Lawler as his partner and in 2006, Tazz joined him. However, Lawler returned to join him. Apart from Lawler and Tazz, Michael Cole briefly had Mick Foley and Coachman as his partner as well.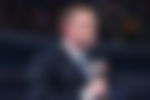 Currently, Michael Cole is the most senior commentator on the SmackDown team. Additionally, he is the vice-president of on-air announcement.
WWE moved Corey Graves to Raw
A week ago, Michael Cole's partner on the SmackDown's commentary table was Corey Graves.
Read: "Leave Michael Cole Alone" – Corey Graves Fires Back at Haters Following WrestleMania 37 Mishap
Graves joined WWE as a pro-wrestler, and his focus was on climbing the WWE ladder and making it to the top. As a result, he had captured the NXT Tag Team Championship with Neville and was always targeting the NXT Championship.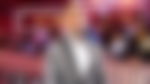 Unfortunately, his run as a pro-wrestler was cut short after he suffered concussions. Even though early in-ring retirement hit him, he jumped back on the wagon when he was offered a commentary opportunity for NXT. Following this, he was moved to SmackDown to be a partner to Michael Cole.
ADVERTISEMENT
Article continues below this ad
However, Graves moved to WWE Raw to replace Samoa Joe. WWE released Samoa Joe from his contract during the mass release.
WWE Reports: New Details About the Shocking Release of Samoa Joe Revealed
ADVERTISEMENT
Article continues below this ad