"I Felt I Was Lost" – WWE Icon Ric Flair Reveals Unknown Details on His Battle With Anxiety
Published 05/13/2021, 9:15 AM EDT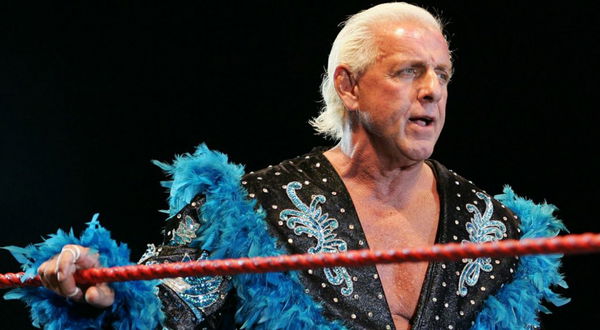 ---
---
For the most part of his 35-year-long career, Ric Flair has been a marquee player. Often regarded as the 'face' of the company, Flair enjoyed stardom and in-ring supremacy.
ADVERTISEMENT
Article continues below this ad
However, the 'Nature Boy' also suffered from anxiety throughout his career. Flair has been very vocal about it, and in the latest interview with Ariel Helwani, he revealed many unknown details of his battle with anxiety.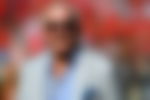 Despite being the "model of self-confidence," and being juggled around between WCW and WWE, Flair felt at home when he was in the ring. However, that soon changed.
ADVERTISEMENT
Article continues below this ad
"That was my job. I loved doing it and I didn't see it as work. But anxiety… I have wrestled matches where I could not feel my hands," Flair said. "I had what's called agoraphobia (fear of places, situations, people) for a while too, where I could not get myself to leave the house."
Flair revealed the disorder started in the 90s. He had just come back from a wrestling tour with Arn Anderson, and Kevin Sullivan.
"For about a month, I would have a hard time driving out of my driveway and go into the airport to catch flights.
"I felt I was lost, I could not attach myself to it, I was not having any fun. It is hard to explain, but wrestling when you can't feel your hands, especially when I'm gonna do a flip or I'm pushing off somebody for a backdrop, or take a press slam or something… it was brutal."
Ric Flair had self-confidence issues when he went back to WWE
When Ric came back to WWE in 2001,he had a strict non-compete clause. Thus, he refused to wrestle with Vince McMahon.
"I had self-confidence issues when they brought me back, but I didn't experience any of that (before). When I went back, I was never supposed to wrestle again."
However, Ric wrestled Vince in a street fight match at Royal Rumble 2002. He went on to have matches with The Undertaker, Hulk Hogan, Steve Austin, Mick Foley, and more before retiring in 2008.
ADVERTISEMENT
Article continues below this ad
"I looked back at matches and it was so bad," Flair said. "I could have been so much better. With Shawn Michaels when I retired I was 59. Everything worked physically, I could take every bump in the world, anything. But I didn't have it here (points to his head)."
Although his retirement match is considered one of the best in history, Flair thinks he could have been better if he was not so "preoccupied." You can check the full interview below –
ADVERTISEMENT
Article continues below this ad
It is surprising to see how a successful person like Flair suffered from such acute anxiety. Flair's confession acts as a testament to the creeping and crippling nature of the disorder.